How to Stream and Play iTunes Movies on Plex?
Currently, Plex is a popular media player system that solves people who want to aggregate media content to other devices, such as smart TVs, tablets, smartphones, streaming devices, gaming consoles and more. With Plex Media Server, you can easily stream videos, music, photos, and home movies collections to all your devices, anytime, anywhere.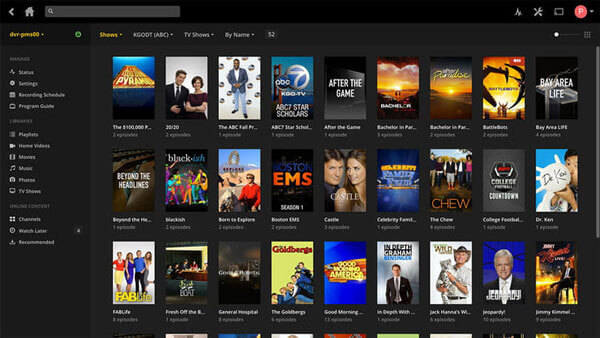 Why iTunes movies can't be played with Plex?
Although Plex can support many standard video formats, however, Plex does not support iTunes movies. The reason is that all iTunes movies you purchased from the iTunes store are protected M4V format. which is locked by the DRM protection and These files can only play via iTunes on authorized computers and devices. Apple restricts users from playing iTunes movies through other devices and software, including Plex. In addition, Plex Media Server only allows to play all common video files such as MP4, AVI, MOV, MKV, MOV, and etc, but does not support M4V videos.
Any other way to stream purchased iTunes movies via Plex Media Server?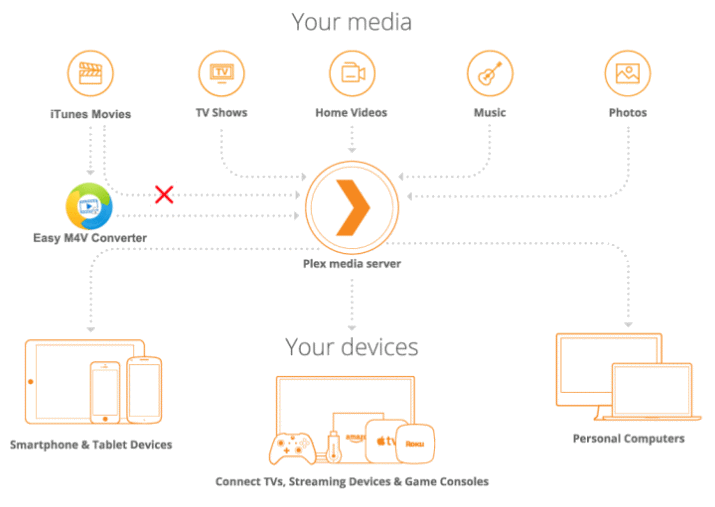 If you already purchased iTunes movies and wanted to play them on Plex. So far, the only way is to use third-party DRM Removal software to remove the DRM from purchased iTunes movies and convert iTunes movies to Plex compatible MP4 format, and there is no other better way. Unfortunately, there is No freeware available at this stage. In this article, I will introduce Easy M4V Converter, which is the most popular DRM removal software. Easy M4V Converter can quickly implement by adopting advanced DRM stripping and decoding technology. Supports convert iTunes movies to Plex Media Server compatible MP4 format without losing its quality. After getting the output MP4 files, you can import MP4 files to your Plex Media Server. Thus you can play purchased iTunes movies on any device with Plex app, such as Android phone, TV, tablet, and more devices, anytime, anywhere.
The following is a tutorial on how to convert iTunes movies to MP4 format and stream to Plex Media Server:
Step 1: Download Easy M4V Converter
Easy M4V Converter works on both Windows and Mac, Choose the correct version for your operating system. Download the trial version from button above.
Note: The demo version of Easy M4V Converter can only convert 5 minutes for each video file while the full version has no such limit. converts only the first five minutes of each video.
Step 2: launch Easy M4V Converter & add iTunes movies.
When you launch it and iTunes will open automatically at the same time. Click "Add Files" button to import iTunes movies to the software. Or you can drag & drop the iTunes movies directly into the main interface of the program.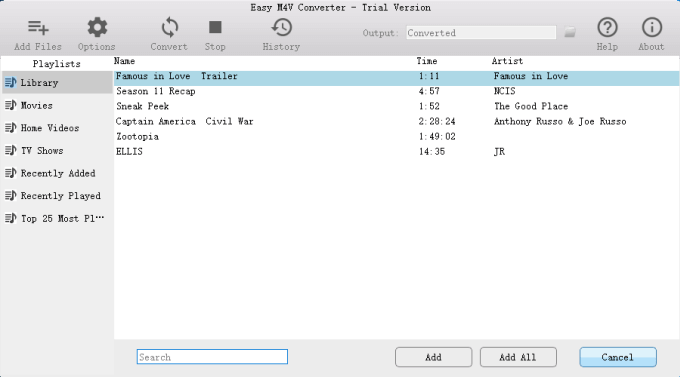 You can select multiple iTunes videos you want to stream to Plex at one time.
Step 3: Select Subtitles and Audio Tracks (Optional).
You can click on "Settings" icon to select the subtitle, closed captioning, and audio track that you want to keep in the output MP4 file. Or the program will preserve all audio tracks, closed captioning, Dolby 5.1 track and multilingual subtitles by default.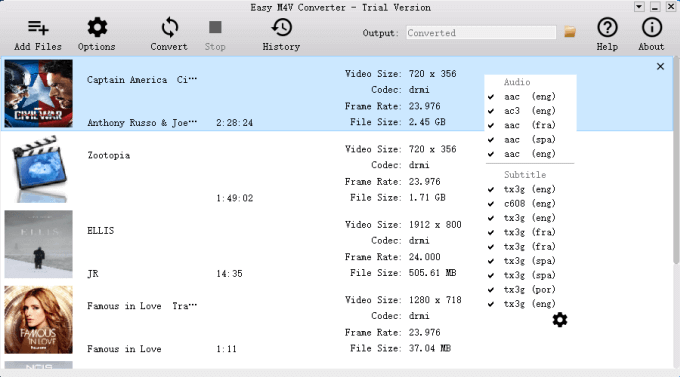 Step 4: Start converting iTunes Movies to Plex Media Server compatible MP4 format.
Just click the "Convert" button at the top of the main interface and start to converting your iTunes movies to MP4 video. which is the best compatible format for Plex Media Server. Easy M4V Converter supports get rid of the DRM protection automatically during the converting process.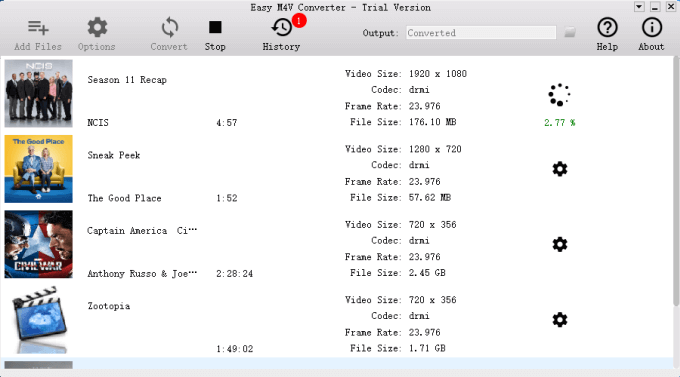 Step 5: Stream iTunes Movies via Plex Media Server
After iTunes movies to Plex Media Server conversion, You can sync MP4 videos to your Plex Media Server, and play the videos on the devices freely where you installed Plex app.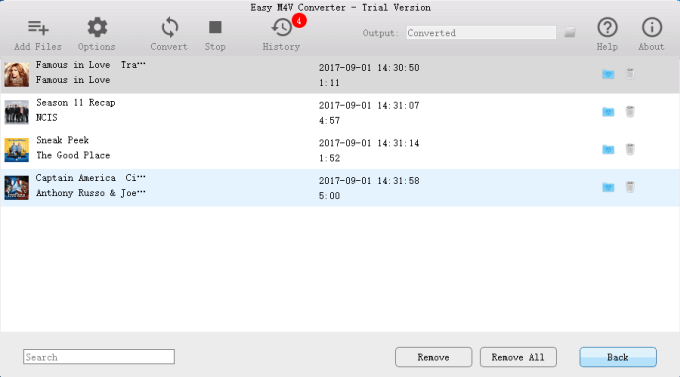 Now you can stream iTunes movies via Plex Media Server, and enjoy your own iTunes movies on all your devices, like Android, SmartPhone, Chromecast, Roku, Xbox, Playstation, Amazon Fire TV and Samsung Smart TV etc. and no need to worry about annoying DRM protection and insufficient space in your media devices.
Please pay attention that you are allowed to remove DRM from iTunes movies for playing with Plex for personal use only.
Related Articles: