How to convert KDC to JPG on Mac?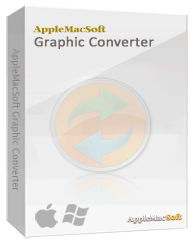 What is a KDC file?
It is the initial image file that is typically generated by Kodak digital cameras. In fact KDC format is a type of RAW format file. Depending on their manufacturers, every digital camera generates files of different image formats. They are collectively known as RAW format files. Kodak cameras generate KDC format files. It has a big digital file size and is not viewable on typical image viewer. Hence, it is highly inconvenient and impractical and therefore we need to convert Kodak KDC format files into JPG or other image formats.
Let us introduce a method to convert KDC format files, which are generated by Kodak cameras for the extension of their image files, into JPG format files. With that, we require the use of software to help us in the conversion of file formats.
First we need to download the software (We will be using AppleMacSoft Graphic Converter as example. It is a multi-purpose image conversion software which not only converts KDC into JPG but also into other image formats like GIF, PNG, PDF, TIFF and BMP etc. It can also support multiple image and folder conversions. It is compatible with Bitmap, JPEG, PNG, TIF, GIF, PSD and up to 50 different kinds of image formats. You can download the trial version of the software from the following links:
Download Graphic Converter for Windows
(version: 1.3.1 , size: 2.1 MB)
Download Graphic Converter for Mac OS X
(version: 1.3.1 , size: 3.1 MB)
Buy Graphic Converter Now
$19.95 USD
Note: AppleMacSoft Graphic Converter does not support macOS 10.15 Catalina and macOS 11 BigSur. if you are using the latest version of macOS, You can download and try FotoGo - Batch Image Converter and Editor.
Please follow the 3 quick and simple steps below to convert KDC to JPG.
After installing the software, Double-click to launch the software.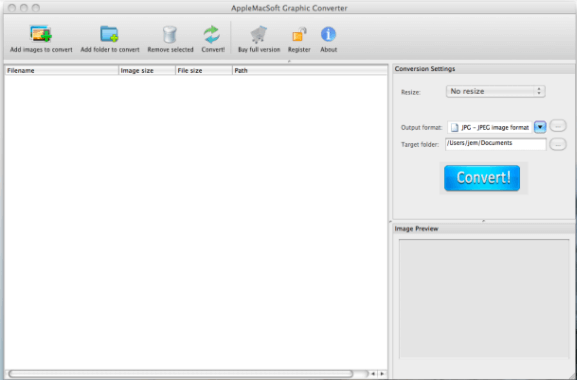 Click the "Add images to convert" button to add the KDC files that will be converted. or Click the "Add folder to convert" to select every KDC image in the directory. Click the "Remove selected" take chosen image files back out.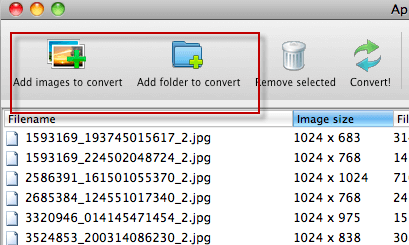 Select the output file type and the output destination as follows: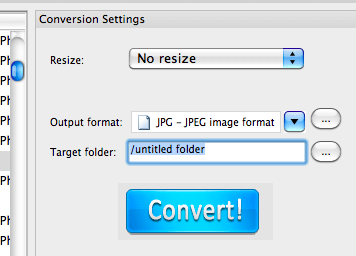 After setting up the conversion parameters, click on the "Convert" button. Then converted JPG files are automatically saved in the destination folder.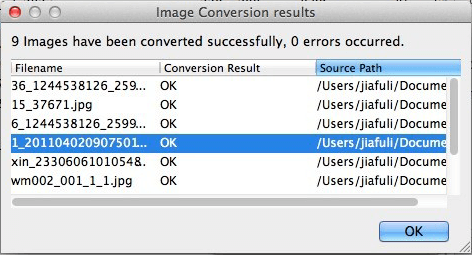 So how was it? If you need to convert KDC format file into JPG, you can follow these steps to easily do so. Also, you can convert other RAW formats into JPG, GIF, PNG, ICO and JPEG format files etc.
Download our free demo today, and see for yourself just how easy it is to convert KDC to JPG or other image formats.
Version: 1.3.1
Price: $19.95 USD

You can use Graphic Converter under Windows and Mac operating systems with the same license.
ScreenShots: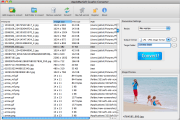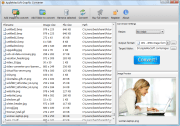 ---
Our users testimonials:
A perfect program for both professional photographers and amateur and everybody to deal with digital photos -- Dan Morris
Nice and simple. easily converts hundreds of photos just by one click. It is a simple-to-use app for saving my time. -- Keith Simpson
---
Guide & Tips

Batch Convert BMP to JPEG on Mac?

Convert ARW to PNG or JPEG

Convert Sony ARW Pictures to PNG or JPEG on Mac and Windows?

Convert Canon CR2 Images to JPG on Mac and Windows?

Convert JPEG or PNG Images to ICO?