How to convert MRW to JPG on Mac and Windows?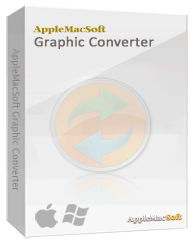 What is MRW file?
MRW is a type of uncompressed and unprocessed image format file produced by Konica digital cameras. Therefore they are bigger in data file size compared to standard JPG, PNG and TIFF format files. However professional graphic software is required to view and edit any MRW format file on the computer, making it largely inconvenient for practical usage.
JPG or JPEG file is another form of image compression format. JPEG utilizes an efficient file compression method but it affects image resolution. The human eye is unable to detect low resolution colour changes therefore it is not easy to detect any colour change or deletion in JPEG images. JPEG format file has a high compression and small file size. They are currently the most commonly used image format files.
In our everyday life or work setting, MRW format files need to be converted into JPG or PNG formats, or other equivalent common formats, for convenient practical usage. The steps below will teach you how to convert MRW into JPG format files. If you are interested to find out more, do try it out yourself.
Let us take Graphic Converter for Mac and Window as example. (It is a multi-purpose image conversion software that allows users to convert image file format and resize images. The software supports a wide range of file formats and with a few clicks, users can easily edit the scale or size of hundreds of images or convert the files into the desired format).
Download Graphic Converter for Mac
(version: 1.3.1 , size: 3.1 MB)
Download Graphic Converter for Windows
(version: 1.3.1 , size: 2.1 MB)
Buy Graphic Converter Now
$19.95 USD
Note: AppleMacSoft Graphic Converter does not support macOS 10.15 Catalina and macOS 11 BigSur. if you are using the latest version of macOS, You can download and try FotoGo - Batch Image Converter and Editor.
Follow the steps below to see how it works.
After downloading and installing the software, follow these steps: Open the software.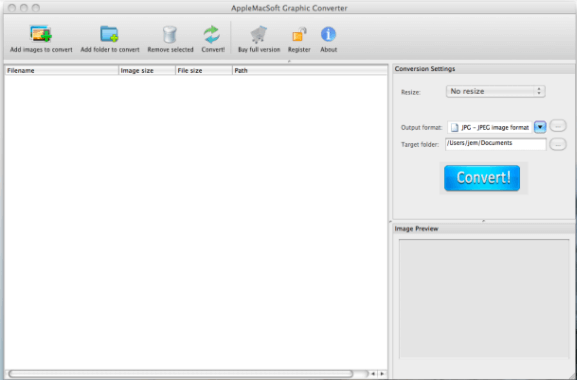 Click on "Add images to convert" or "Add folder to convert" to add multiple MRW image files or the image folder that you wish to convert.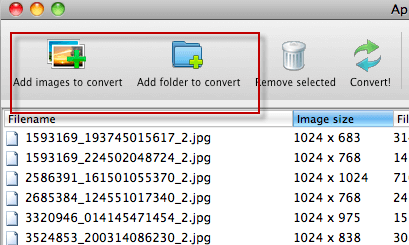 Here you need to input your conversion settings and parameters. After setting the conversion parameters, you are then ready to convert your MRW images.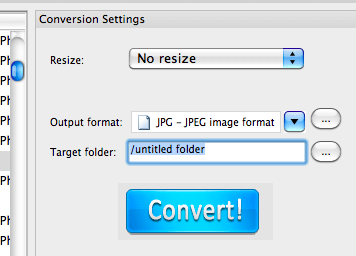 After the conversion is complete, you will see a result prompt box.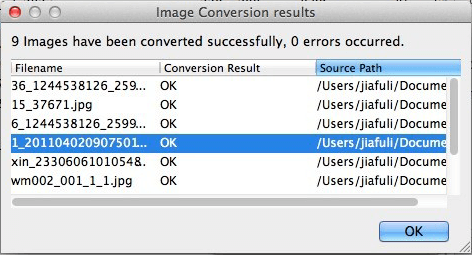 Note: Conversion speed is determined by the size of the images you wish to convert. To convert multiple images or images that are larger in digital file size, conversion process might take longer to complete.
Download our free demo today to see how it can help you!
Version: 1.3.1
Price: $19.95 USD

You can use Graphic Converter under Windows and Mac operating systems with the same license.
ScreenShots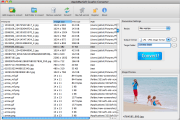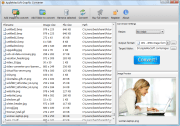 ---
Our users testimonials:
Excellent Raw processing - gets me much sharper and better colored images from my Konica MRW than does RAW conversion or the camera's internal JPEG processing! A little more noise, but I'd rather have a little more noise and a lot more sharpness than smudgy blahhhh. -- Stephen Latimer
Nice and simple. easily converts hundreds of photos just by one click. It is a simple-to-use app for saving my time. -- Keith Simpson
---
Guide & Tips

Batch Convert BMP to JPEG on Mac?

Convert KDC to JPG

Convert ARW to PNG or JPEG

Convert Sony ARW Pictures to PNG or JPEG on Mac and Windows?

Convert Canon CR2 Images to JPG on Mac and Windows?

Convert JPEG or PNG Images to ICO?