DRM Converter 3 for Mac:
Legal Remove DRM protected from iTunes M4P music with DRM Converter 3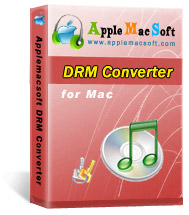 DRM Converter 3 easily converts iTunes M4P to MP3 or AAC on Mac OS X. Batch convert iTunes DRM protected music files to unprotected MP3, AAC, AC3, M4A, M4R, MKA, AU, FLAC, AIFF, or WAV files ready for use on any computer or mobile music devices such as iPhone, iPad, PSP, Samsung Galaxy S4, HTC Phone, Tablet PC, PS Vita, MP3 player, CD player, Xbox360, and Android devices - without any restrictions or DRM protection.
DRM Converter 3 works with iTunes and advanced DRM-removal technology to complete the entire ripping, encoding process ALL IN ONE. It converts M4P files on your iTunes quickly and with CD-quality.
Its ability to convert DRM protected music files into regular MP3 files makes it a perfect solution for people who purchase their music online but have compatibility issues with their music players.
For Mac OS X 10.3 - 10.5, please download
DRM Converter 3.6.0
Please be attention that DRM Converter for Mac CAN NOT support iTunes DRM protected video conversion, The iTunes video (M4V file) are protected by a very advanced technical method and also by copyrights laws. Apple does not allow any other 3rd party company to decode that video. Only iTunes and all other Apple software decode the iTunes DRM protected video files.
One solution is to record your iTunes protected video file to un-protected video file with Video Recorder for Mac.
Hare are features of DRM Converter 3 for Mac:
Unique DRM removal solution, it's completely legal and safe!
Not only convert DRM protected music, but also convert unprotected audio files.
Extract audio from iTunes DRM video on Mac and save them to any popular audio format you wish.
Convert DRM protected AudioBooks to MP3, AAC, AC3, M4A, etc.
Automatically removes DRM protection with amazing speed and highest quality.
Preserve ID3 tags for artist, album, title names etc.
Batch mode for converting large song collections.
Automatic convert purchased songs for use with iPone, iPad, any other MP3 player, mobile phone or PC.
Extremely easy to use DRM Removal Software for Mac OS X.
No extra hardware or vitual drive requirements.
The conversion speed is 15X fast than playback speed.
DRM Converter 3 is an Universal application, optimized for both Intel and PPC Macs.
Advanced controls allow users to change the sample rate, codec, bitrate, and number of channels on Mac..
DRM Converter 3 will use your iTunes import settings, it does not change them.
Even if you buy more iTunes DRM protected files simply run DRM Converter 3 to convert those music files. you can enjoy all your protected musics on iPad, iPhone, Android Phone, or any other MP3 player, MP4 player, or PC - without any restrictions or DRM protection.
System Requirements:
Mac OS X 10.6 or later
Fully Support Mac OS X 10.9 Mavericks
The music or audio files could be played on your iTunes.
Related Articles:
DRM Converter III
Remove DRM from iTunes
Convert DRM protected music
Convert M4P to MP3, AAC
Convert M4V to MP3, M4A
Convert any iTunes music
Batch mode for converting large song collections
Create MP3, AAC, AIFF, or WAV files from iTunes

Mac OS X 10.6 and later
You can immediately download the very last version of DRM Converter 3.8.2 from our site and start to trial it right now !
ScreenShots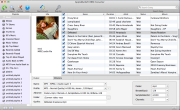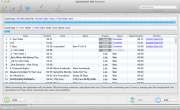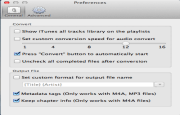 Why buy from AppleMacsoft
---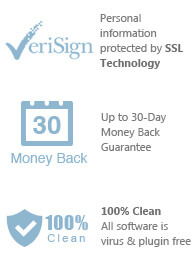 ---
Guide & Tips

Transfer iTunes Music to Android Phone on Mac.

Convert iTunes DRM-Protected Music to Samsung Galaxy on Mac

Convert M4P to MP3 with my iTunes on Mac.

Remove DRM copy protection from iTunes video on Mac.

Convert ARW to PNG or JPEG