AppleMacSoft Video Converter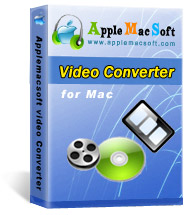 Video Converter is a video conversion and CD duplication tool for Mac OS X 10.3 and later. it works with VCD, SVCD, MPEG-1, MPEG-2, MPG, MOV, DVD VOB, MPEG-4 formatted AVI and Audio CD.
Its perfect for convert DVD VOB, AVI, DivX, ASF, MPEG, MPG, WMV, MKV, MOV, VCD, SVCD, and more to iPad, iPhone 5S, iPhone, iPod, Apple TV, PSP, YouTube recommended MPEG-4 upload or editable Quicktime format. And it allows you to easily Copy and Burn VCD, Audio CDs, and disk images.
If you want to Convert DRM Video (M4V) file. please go to DRM Video Converter for Mac
With AppleMacSoft Video Converter for Mac, You can:
Convert Video to iPod video format
Convert Video to AppleTV video format
Convert Video to PSP video format.
Convert Video to YouTube recommended MPEG-4 Upload format
Convert Video to editable Quicktime movie format
Convert Video to MPEG-1 Quicktime movies that play anywhere
Export the movie to any custom MP4 format.
Export the movie to DV format
Convert Video to hundreds of other Quicktime movie formats
Convert MPEG-2 to MPEG-1 for universal playback without the need to install any Quicktime components
Repair EyeTV .mpg files for Quicktime Player or convert EyeTV .mpg to .mov for editing on use with iDVD
Convert VCD or SVCD to MPEG and Quicktime MOV format.
Burn a VCD, SVCD or Audio CD from disk image
Copy VCD, SVCD or Audio CD to disk image
Burn many other supported image formats including DVD ISO and Data DMG
Burn multiple copies of any disk image.
Extract WAV audio files from VCD, SVCD, MPG, AVI, VOB or MOV movie
Suport MPEG, MPG, MP4, AVI, DivX, ASF, WMV, MOV, DVD VOB, VCD, SVCD, and MKV formats.
System Requirements:
Mac OS X 10.5, Mac OS X 10.6, 10.7, 10.8, 10.9 and Later
Mac OS X 10.4 or later to burn ISO and DMG disk image formats
PSP video requires PSP firmware version 2.8 or later
Related Articles:

Mac OS X 10.4 and later
You can immediately download the very last version of Video Converter 1.6.2 from our website and start to 15 Days FREE Trial!
Why buy from AppleMacsoft
---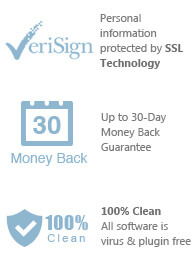 ---
Guide & Tips

Transfer iTunes Music to Android Phone on Mac.

Convert iTunes DRM-Protected Music to Samsung Galaxy on Mac

Convert M4P to MP3 with my iTunes on Mac.

Remove DRM copy protection from iTunes video on Mac.

Convert ARW to PNG or JPEG